HOW TO WEAR STACKING RINGS LIKE A BOSS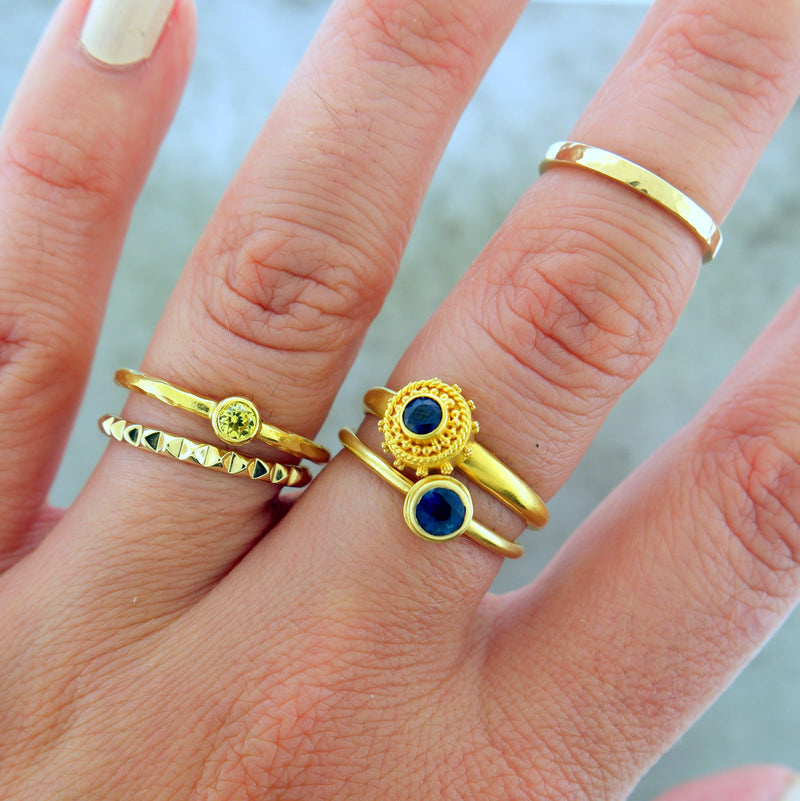 It is mid-2018 and stacking rings still seem to be everywhere, and our guess is they are here to stay (hey, no complaints here). Maybe you already stack or are just looking to start - either way our style guide is here to help you achieve that effortlessly chic look AND rock it on the daily.  
First off, there is no right or wrong way to stack, but if you are just starting off you can't go wrong with keeping it simple. This allows for more mixing and matching and also won't be cumbersome during your day to day tasks. After all, the beauty of the stack is that you don't even realize that they are there - aside from the bounty of compliments you will receive!
To add a touch more glam to your stack, add a ring or two with matching gemstones. This instantly elevates your look without too much hassle and will blend seamlessly with what you've already been working with. Feeling a bit more adventurous? Try a darker or lighter gemstone for a little more contrast.
Play around with mixing your metals, gemstones, and textures. This adds a playful element to your stack and gives you plenty of variety. You know what goes with everything? Everything!
The one rule of stacking rings is to have fun and always be yourself! Once you stack you don't go back. You can shop the styles pictured above online and instore now. We are also happy to help you find the perfect mix that fits your unique personality. Just give us a call or shoot us an email.